Mango Sugar Scrub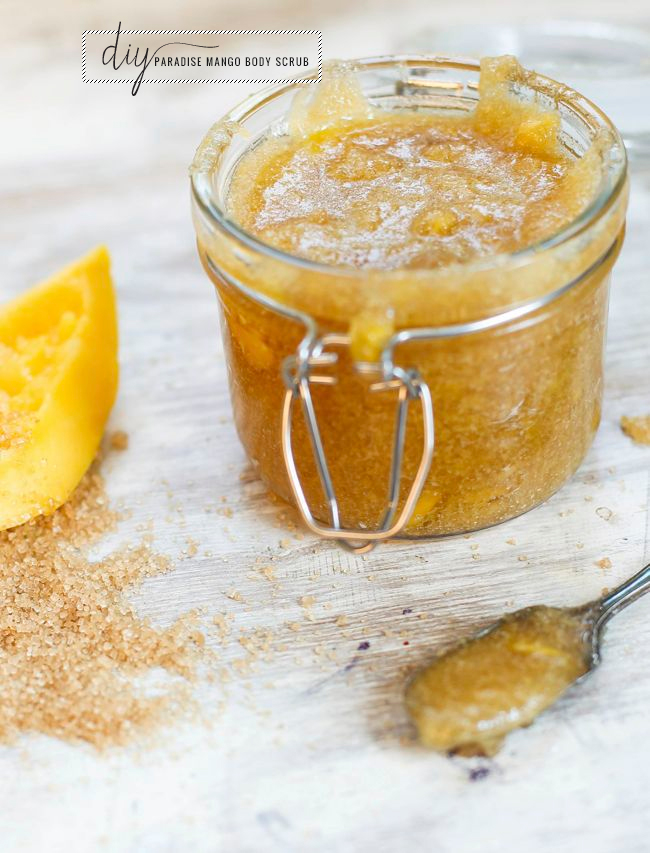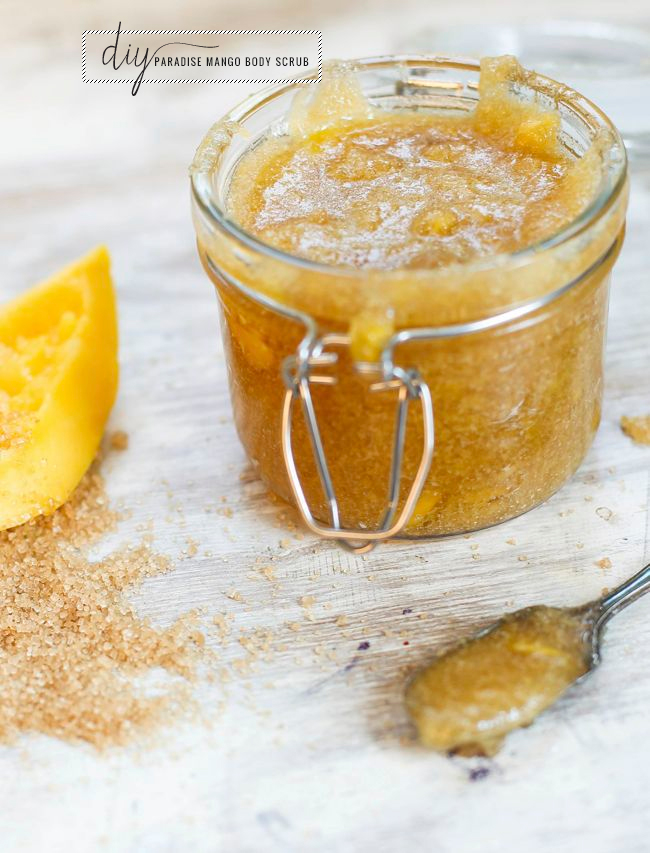 Mango sugar scrub is the perfect addition to your natural beauty routine.  Not only does it get the legs and body ready for bikini season but it smells amazingly delicious — lick – the – bowl- good, delicious!  It's no wonder sugar scrubs are trendy right now, they really work and are so easy and fun to prepare.  Not to mention that they can be adapted any essential oil and different fruits.
This fruity sugar exfoliate is surprisingly easy to make.  It works just as well as expensive store bought body scrubs and smell even better.  It's also a fun project to do on the weekend when pampering yourself is a must!
If you have never made your own homemade exfoliate, it's a must!  You will have total control of what to include in your homemade recipe.  As a bonus, it is always nice to know what goes into a product and with these everyday ingredients, you wont need all the extra chemicals that traditional products use.
DIY Mango Body Scrub from Henry Happened, click here for recipe and directions