22 How to Maximize Your Small Bathroom Storage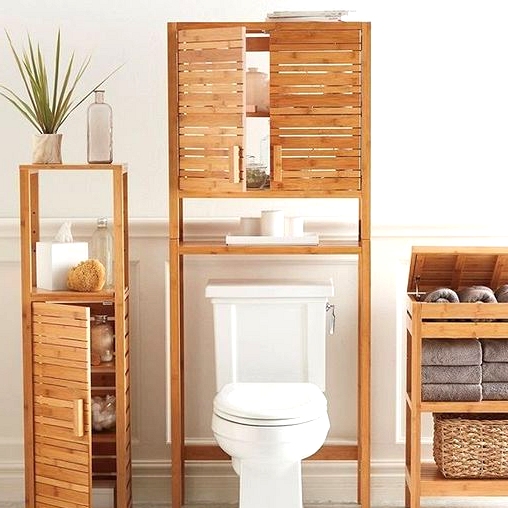 Many people say that bathrooms sell a house, the reason is a room that you spend the most time in is a bathroom. Since the bathroom is where you clean up, it's only fitting that you try your best to make it the tidiest room in your house. If you've taken care of the former, it's time to give your bathroom some love and your creativity. A small bathroom can be stylish, practical and efficient. That means no towels on the floor, or rogue electronics and wires scattered about. Chances are your bathroom is probably a bit small for your taste. But even if you don't have the time or cash for a total bathroom makeover, you can still pull off these smart bathroom storage ideas to maximize every square inch of your space.
Built in bathroom cabinets for your tiny bathroom that create tons of storage for everything. Keep the farmhouse vibe in a small bathroom with a vintage ladder for your towel rack. It doesn't take up much space, and it's a super fun way to keep guest towels handy. A ladder provides a spot to hang towels and baskets full of extra toilet paper, but it doesn't protrude much from the wall, making it ideal for slim spaces. You also can add hook bathroom storage high and low. That hook provides storage space for washcloths, brushes, and a tiny bucket for your toothbrush and toothpaste. You may not have tons of counter space or closets to work with, but you can stick hooks on the wall to hang towels, robes, and any other amenities. Nothing is possible to make your tiny bathroom feel lovely, but the most important is don't forget to keep your bathroom always clean. Good luck!
Thank you.