Modern Upcycled Button Covered Globe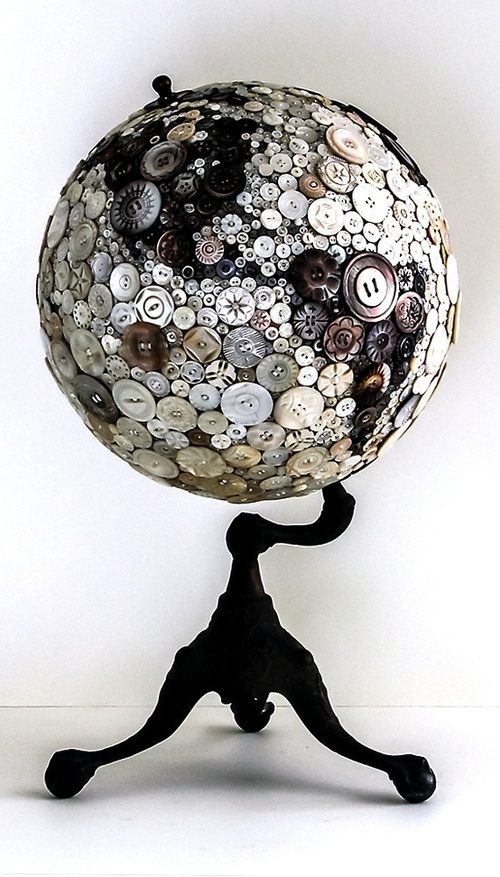 What other great way to add a touch of international flair or schoolroom nostalgia to your home or office space than with an upcycled modern globe?  In their original form, globes offer unique artwork, color, and pattern. Over the years, when country and name places change, globes are then updated and older versions are discarded.
Whether partially preserved or completely refinished with a new look, these old globes certainly deserve a second chance.
Take a look at this revamped version and I'll bet you will agree that it is out of this world!
We found a project to do with all the buttons that were saved up!
 Using an old globe, a little paint, plenty of pretty buttons and lots of glue, this project can be duplicated!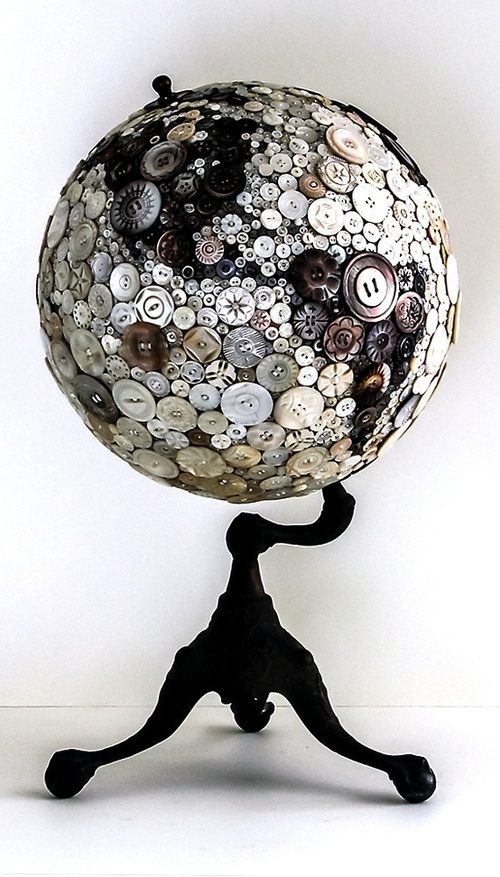 Button Globe featured on Weheartit