DIY Gold Polka Dot Wall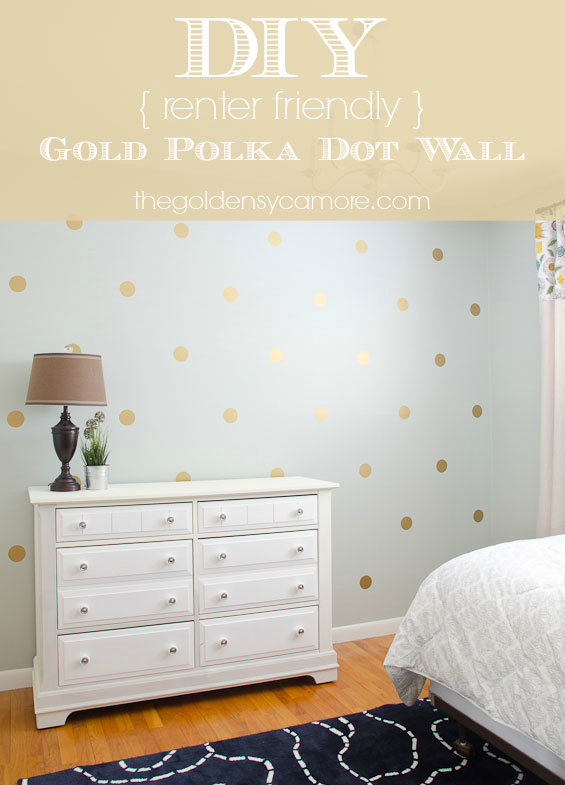 Here is an innovated way to create vinyl wall decals.  They would make any room in the house gorgeous.  Perfect for nurseries, kids room and bathrooms.  Polka dot designs are very popular and trendy these days. Polka dots on the walls can make the perfect bedroom.
This tutorial from The Golden Sycamore will show you how to add gold polka dots to a wall.  Any room featuring a polka dot wall is one that I want to be a part of.  I just cannot get enough of them lately.  We especially love that they can be crafted in any size and color.  These simply dots for kids rooms are full of personality and are playful!  Create a simple yet sophisticated dot order or sprinkle them like confetti all over the wall.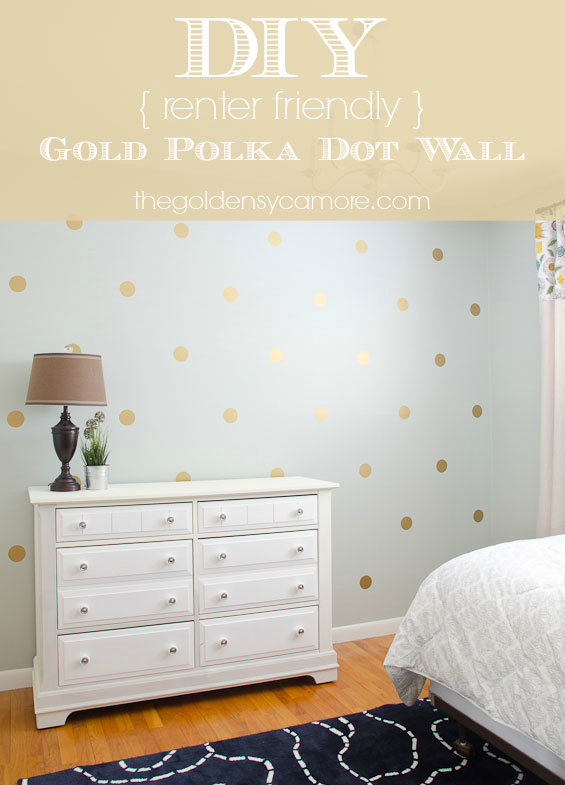 Re-invent a space into your own signature style by crafting wall decals.  Simply adding polka dot decals to the wall  can create an all-over, wallpaper-like pattern within minutes.  These gold vinyl wall decals are easy to apply and add a modern touch to any design.
DIY Gold Polka Dot Wall from The Golden Sycamore, click here for instructions