Hidden Home Office Designs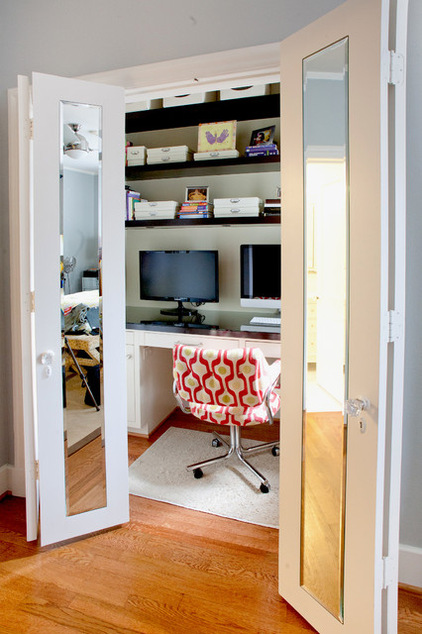 In most families, the home office plays a wide variety of roles. If you work from home, it is an ideal 9-5 place for business. For others, it's a place to pay bills and store important documents. For other family members, it's a place to do homework and play video games.
Sometimes when a space is limited, we need to work with what we have. Creating a cozy little office that can be used when needed is all we need. These ideas leave a nice option to close the doors at the end of the day when it is no longer needed. Sometimes, all we need is a little space of our own. Here we decorate the space as desired and not have to worry about another's thoughts on what we did. There are many options, so determine what works best for you.