Old Fashioned Candy Cane Cookies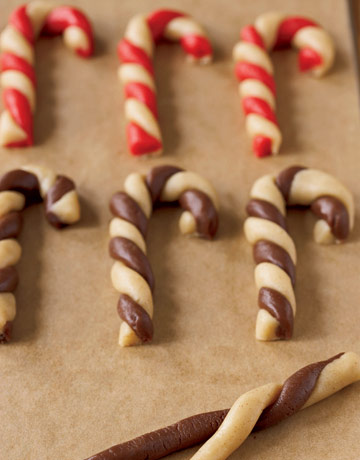 When I was a little girl, I remember making this recipe with my grandma every year.  It wasn't until I was in college and on my own that I started baking cookies to bring home for the holidays. This was one of my first go to recipes that I would bake.  This recipe is not like the updated version of these cookies that contain milk and just don't taste like the very popular cookies from the 1980′s and 1990′s.  This is the classic candy cane sugar cookies recipe that my grandma uses and that is hard to find now days.  Candy cane sugar cookies are a very fitting dessert for the holidays.  They make a beautiful presentations at the dessert table and are sure to bring back old memories!
Head over to Swanky Recipes, our sister site for the full recipe and more decedent holiday food!