Thanksgiving Tablescape Decor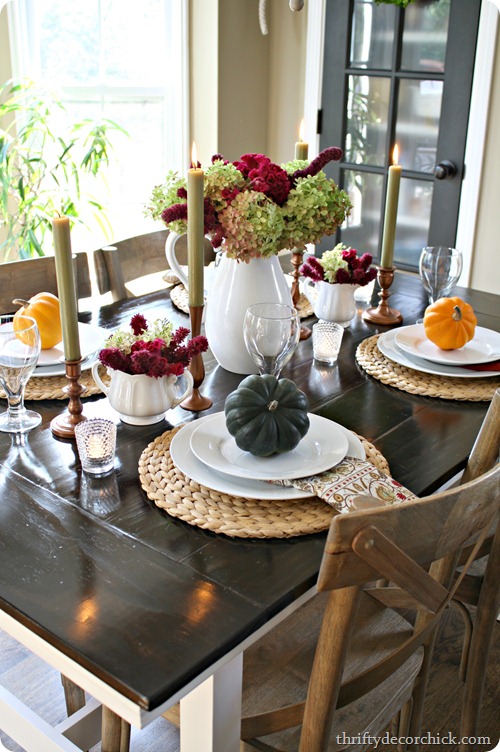 As fall approaches and the weather starts to cool, entertaining will head inside homes.  Pick our your next holiday decor inspired by the fall harvest.
Where ever you are for the holidays, you want it to make it festive.  We have compiled a list of fabulous Thanksgiving decor to help you get started.  Here we will showcase both traditional Thanksgiving decor and give more modern and elegant decor inspiration.
Rustic Elegant Table Decor for Thanksgiving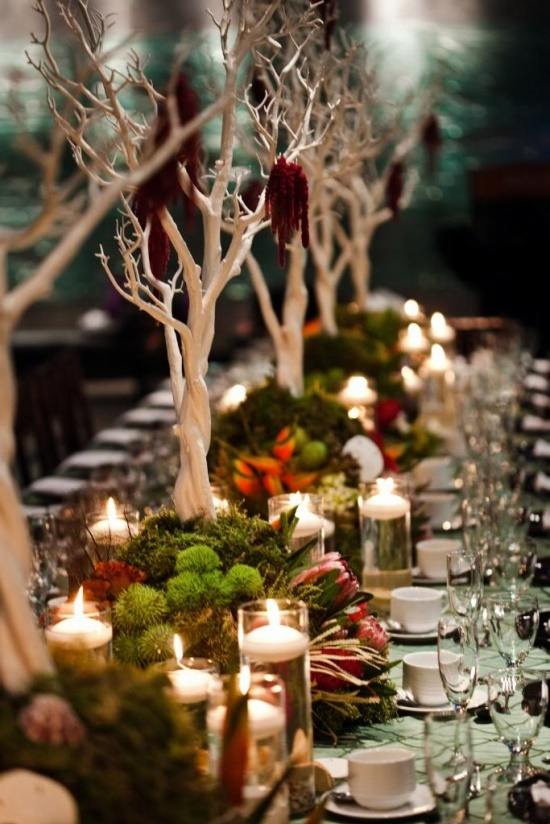 Thanksgiving Decor
Simply Fall Themed Table Decor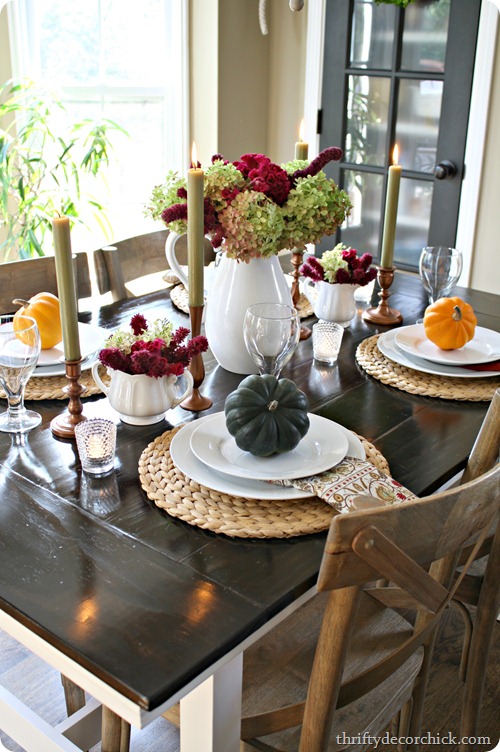 White Thanksgiving Tablescape Decor
Fall Harvest Table Decor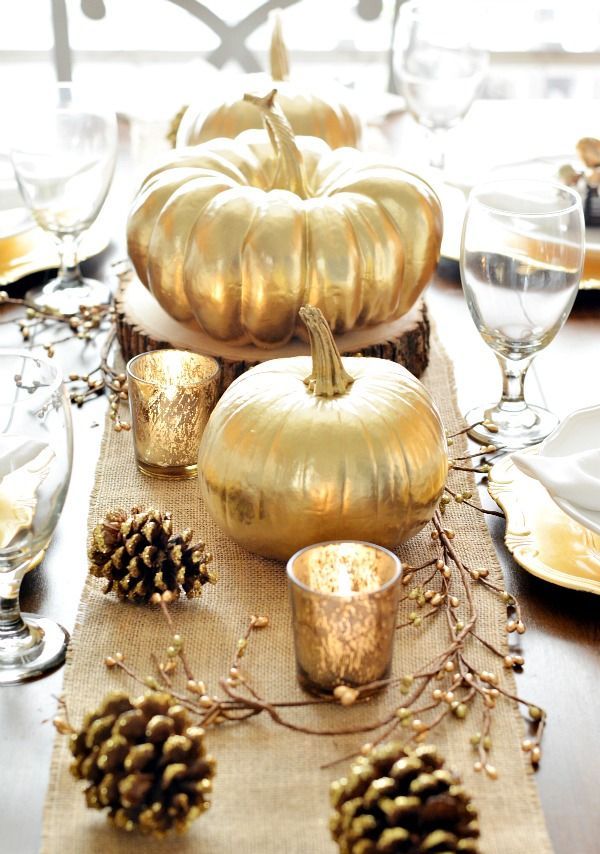 Rustic Country Thanksgiving Table Decor
Thanksgiving Tree Decor Center Table
Elegant Thanksgiving Table Decor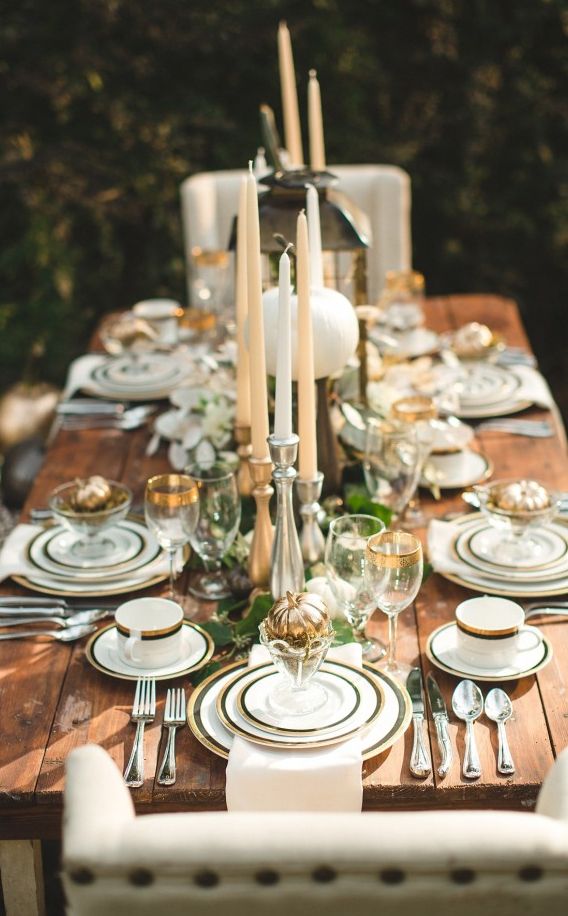 Simple Tablescape Thanksgiving Decor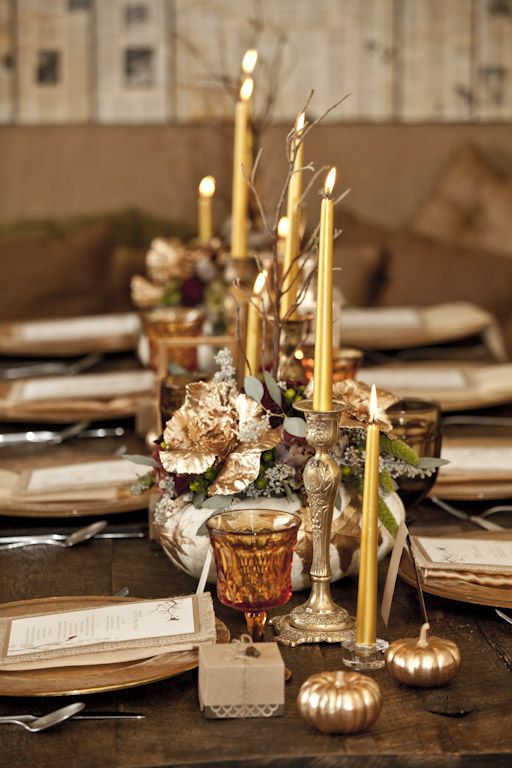 Thanksgiving Pumpkin Table Decor
Mini pumpkins carved out with fresh flowers placed inside.  Clay pots with blue plates to accent the table.
Pumpkin Flower Fall Tablescape Decor
Thanksgiving Holiday Table Decor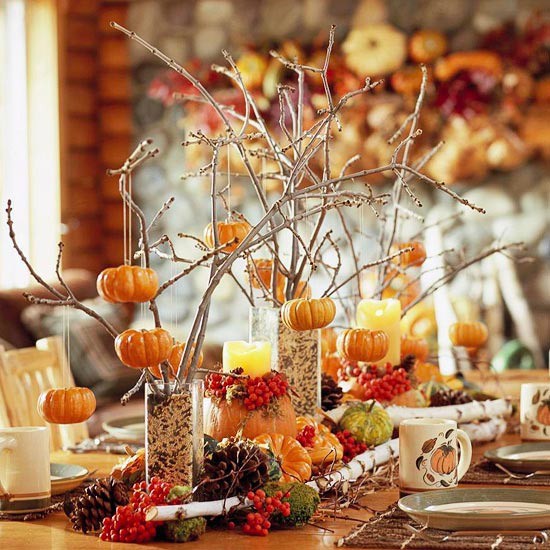 Thanksgiving Table Setting Menu Decor
Fall Wall Decor
Thanksgiving Table Decor 1 by Martha Stewart
Thanksgiving Table Decor 2 by Martha Stewart
 Thanksgiving Center Piece Basket